Diesel Mechanic Training Schools In California
The proper functioning of heavy machinery and vehicles of different types is dependent on diesel engines. These heavy vehicles and machines keep many industries running smoothly. As a result, the role of diesel mechanics has become very important. You will find important information here about what you need to do if you want to become a diesel mechanic in California.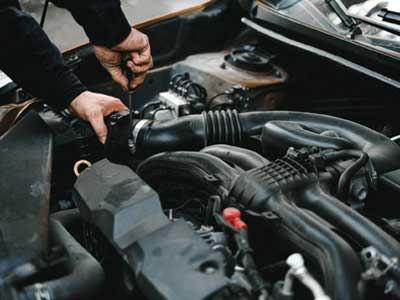 Featured Programs and Schools
Requirements for Becoming a Diesel Mechanic in California
In order to become a diesel mechanic in California, you need to be at least 18 years old and have a high school diploma or an equivalent GED certificate. Other than that, there are no specialized educational requirements. You can pretty much enter the field right after high school and learn everything on the job. However, obtaining specialized education will put you in good stead with potential employers.
Steps to Become a Diesel Mechanic in California
Get a high school diploma or a GED Certificate
This is a minimum requirement to enter the field of diesel mechanics in California. You can learn everything else on the job.
Receive post-secondary training
An increasing number of employers prefer to hire diesel mechanics who have obtained specialized education in the field. Once you go for post-secondary diesel mechanics education and training, there are different options that you can choose from.
These include automotive training courses, engine repair training, technical training courses and others. Over a dozen educational institutions provide specialized diesel mechanics training and education in California.
Gain experience on the job
In all likelihood, you will start off as a trainee diesel mechanic or technician and work your way up the ladder by learning new skills with the passage of time.
Licensing/Certification Requirements
California does not have any specific licensing requirements for diesel mechanics. However, once you have been in the field for two years or more, you can go for the Automotive Service Excellence (ASE) certification from the National Institute for Automotive Service Excellence.
How Long Does it Take to Become a Diesel Mechanic in California?
If you want to enter the field right after high school, then you can pretty much start as a trainee diesel mechanic or a technician right away. On the other hand, if you want to obtain some specialized education before formally starting work as a diesel mechanic, then it is likely to take you anywhere between 6 to 24 months. You will most probably be enrolling in a certificate or an associate's degree program in that case.
How Much Does a Diesel Mechanic Make in California?
According to the US Bureau of Labor Statistics, bus and truck mechanics and diesel engine specialists in California earned an annual mean wage of $56,830. This is as per data from May 2018.
Career Outlook and Job Growth for Diesel Mechanics in California
The future is quite encouraging for diesel mechanics. From 2016 to 2026, employment opportunities in the sector are expected to increase nationally by 9 percent. With regards to California, the annual mean wage for diesel mechanics is more than the national average mean wage. California also has the second highest level of employment in this occupation, with 21,320 jobs, coming in second only to Texas with 27,960 jobs.
Other States
You May Also Like

How to Become a Diesel Mechanic in Florida
How to Become a Diesel Mechanic in Illinois
How to Become a Diesel Mechanic in Indiana